Learn Jiu Jitsu and Get In Amazing Shape! September Specials!
Imagine being attacked. Now imagine that you have the skills to turn the tables on your attacker, taking him down with effortless ease and making him wish he'd never crossed your path. When you learn Brazilian Jiu Jitsu at Martial Arts & More Wilmington you'll learn the skills you need to take the fight to the ground and put an end to it in seconds, leaving your attacker begging for mercy!


THE MOST EFFECTIVE SELF-DEFENSE CLASS EVER IN WILMINGTON, NC
If you're serious about learning self-defense, you don't need to look any further than the Brazilian Jiu Jitsu classes at Martial Arts & More Wilmington. Our black belt Jiu Jitsu masters will teach you all of the classic Jiu Jitsu moves, from its powerful grappling and ground fighting techniques to its inescapable submission holds. Regardless of your size, shape or fitness level, our Brazilian Jiu Jitsu classes will prepare you for the worst by teaching you how to be your best!
With each new Jiu Jitsu class you take at Martial Arts & More Wilmington, you'll notice your self-confidence skyrocket as you develop the bodyguard-grade self-defense skills. All the while, you'll be getting an incredible workout that will trim you down and shape you up faster than any other workout you could try!

But world-class self-defense skills and an amazing body are just for starters. You'll also enjoy dozens of added benefits when you take Brazilian Jiu Jitsu classes at Martial Arts & More Wilmington. Just take a look:
You'll develop razor-sharp reflexes and lightning-fast speed
You'll experience unwavering concentration and laser-guided focus
You'll enjoy a huge boost to your strength and stamina
Unwanted weight will effortlessly fall off
Your stress levels will plummet
TRAIN WITH THE BEST AND BE UNSTOPPABLE
Whether you've never worked out before, or whether you're already a decorated martial arts student, our Jiu Jitsu coaches will turn you into the best fighter you can be! We'll show you how to outsmart your opponent and get the upper hand by teaching you super-effective, yet easy-to-learn moves that use your body's natural speed and strength as lethal weapons of self-defense!
LADIES JIU JITSU AT JBM GIVES YOU A SAFE AND FUN ENVIRONMENT TO LEARN FROM THE BEST IN WILMINGTON!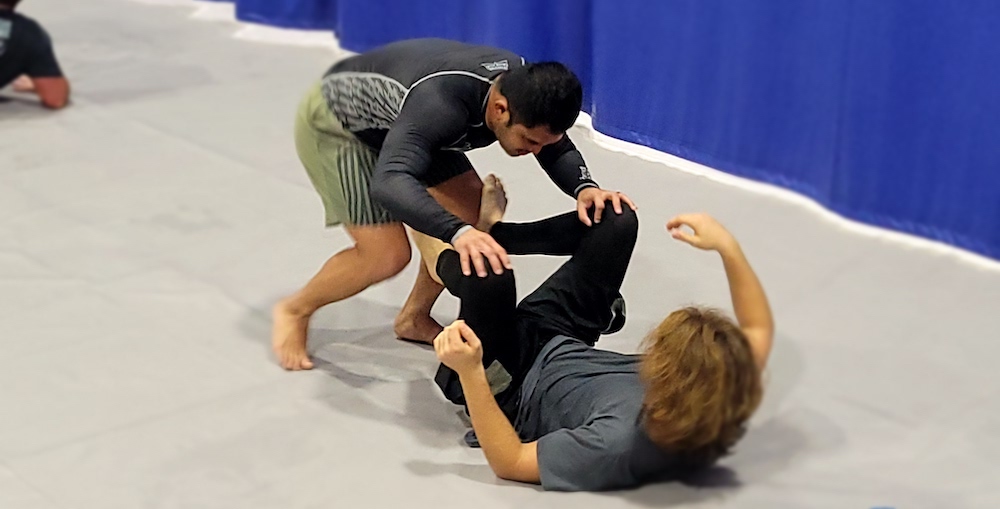 Ladies Jiu Jitsu is a program that we are really proud of at Martial Arts & More Wilmington. Coach Matt has coached at many schools and hated watching woman leave training Jiu Jitsu because of being constantly hit on and not being treated the same as the male students. At Martial Arts & More Wilmington, once you step on the mat, our coaches don't see male or female, we just see students and every one is treated with the same level of respect and dignity.
At Martial Arts & More Wilmington, our ladies Jiu Jitsu program is our number one priority. We have more female students than any other school in the Wilmington area.
YOUR SELF-DEFENSE MAKEOVER STARTS THIS MONTH!
If you're serious about mastering self-defense, then learn the most effective self-defense method from the best self-defense school around—Brazilian Jiu Jitsu at Martial Arts & More Wilmington! And with new classes beginning this month, there's no need to wait!
To get started, and to find out about a special limited-time offer that you definitely won't want to miss, just complete the brief contact form right on this page. When you do, we'll give you all the information you need to take the next step to become a master of Jiu Jitsu at Martial Arts & More in Wilmington, NC!